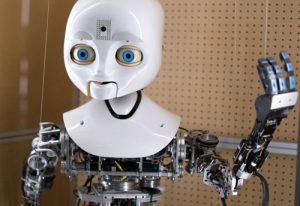 Diskussionen om AI påminner mest av allt om en trollkarl som står på scenen, skriver jag i en krönika i SvD.
Med sin ena behandskade hand pekar han på en svart låda. "Titta på den där maskinen!" säger han. "Vad tror du pågår därinne just nu? Tror du att maskinen kan ha ett känsloliv av samma slag som ditt?"
Om tanken skrämmer dig eller fascinerar dig struntar trollkarlen i, så länge du är helt koncentrerad på maskinen. Men den är inte viktig. Det viktiga är trollkarlens andra hand. Med den gräver han i ditt medvetande efter allt som låter sig omsättas i säljbar information – för reklam, övervakning, statistik, förutsägelser, kontroll. Detta kan man läsa mer om i Shoshana Zuboffs bok The age of surveillance captitalism, som jag tar upp i en kommande understreckare.
_____
Min artikel om retoriken kring nätet som nämns i krönikan – "Så blev de 'fina' bloggarna en pöbel som borde hålla käft" – finns här.