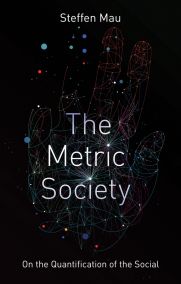 Ett vanligt passagerarplan, som Boeing 737, kan generera 240 terabyte data under en flygning. Det är fem gånger så mycket som Hubbleteleskopet har samlat in under 20 år.
Föreställ dig att dessa data syntes som ett utsläpp, som ett moln av partiklar och avgaser som följde flygplanet, och det skulle bli ännu tydligare att informationsåldern håller på att övergå i något som liknar datasopornas tidsålder.
Multiplicera dessa datamängder med alla mobiltelefoner, sensorer, appar, swishbetalningar, de uppkopplade prylarna i ett smart hushåll, hela vårt kommande internet of things, och du börjar få en bild av omfattningen. Vilka av dessa data är meningsfulla? För närvarande svarar företag och myndigheter: Allihop! Låt oss samla in ännu mer, bara för att vi kan, låt oss inte tappa bort en enda etta eller nolla. Data fyller världen på ett sätt som påminner om plastfragmenten i haven. Det handlar om information i sådana mängder att det är frågan om det fortfarande är relevant att kalla det information, eller om det borde kallas brus.
Men var inte orolig – det finns en räddning, och den heter Big data! Bakom idén om Big data ligger föreställningen att vi inte längre behöver överblicka våra datamängder, vi behöver inte förstå vad som är relevant, allt vi behöver göra är att samla in så mycket osorterade data som möjligt och hälla ner dessa som grus i en algoritm. Algoritmerna kommer, helt av sig själva, att hitta guldkornen i gruset, identifiera mönster, riskfaktorer och förbindelser. Vi har ingen aning om hur det går till, en självlärande algoritm drar sina egna slutsatser ur materialet – men hela poängen med Big data är att vi inte behöver veta det. Vi kan nöja oss med att lita på algoritmerna. För det gör vi väl? Eller gör vi det bara för att vi håller på att måla in oss i ett hörn där vi inte har något val?
I senaste numret av tidskriften Axess recenserar jag Steffen Maus The metric society – en bok om big data, mätbarhet och övervakning.