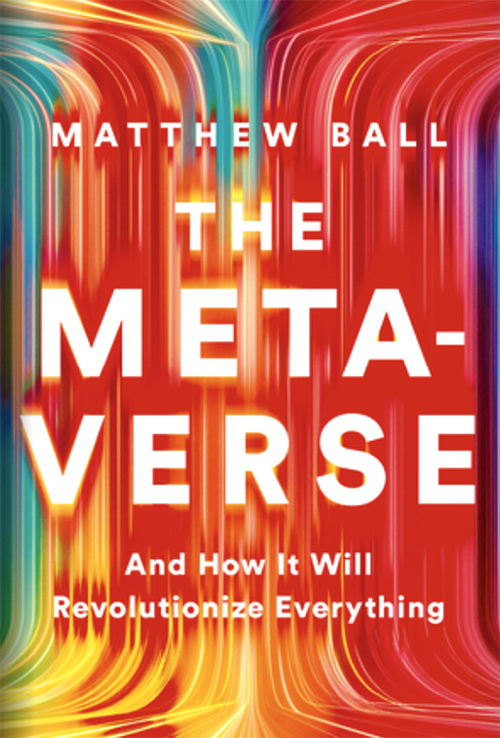 Jag har sett något riktigt otäckt, berättar Sune Lehmann när Johann Hari intervjuar honom i boken Stolen Focus (som jag har skrivit om tidigare). Lehmann är professor i komplexitets- och nätverksstudier vid Danmarks Tekniske Universitet, och har blivit intresserad av att undersöka vad den nya tekniken gör med människors koncentrationsförmåga. Det otäcka är ett foto av en kongresshall full av människor vars ansikten täcks av VR-utrustning. Framför dem, på scenen, står Mark Zuckerberg. Han är den ende som inte har några VR-glasögon. Han ler.
Nu ska vi låtsas att framtiden är den virtuella värld som kallas metaversum. Facebook investerar miljarder, liksom det kinesiska kommunistpartiet. Med utgångspunkt i Matthew Balls bok The metaverse and how it will revolutionize everything petar jag hål på bubblan i decembernumret av tidskriften Axess: Den nya sandlådan.
_____
I artikeln tar jag upp frågan om vi kommer att lönearbeta i metaversum, och i så fall under vilka villkor. Det är inte science fiction. Folk i Väst betalar redan personer i tredje världen för att lägga ner de timmar av trist spelande som krävs för att skaffa de vapen och andra prylar som gör att spelet börjar bli spännande. Axie infinity är ett vietnamesiskt dataspel, framförallt populärt på Filippinerna, som har fått folk att lämna sina vanliga jobb och börja spela för att försörja sig. Vinnarna i spelets turneringar får betalt, men att köpa de virtuella djur som slåss mot varandra är numera så dyrt att spelarna måste sätta sig i skuld hos en beskyddare. De sociala relationerna kunde med andra ord vara hämtade från antikens Rom. Att den typen av transaktioner numera involverar kryptovalutor förändrar inget i grunden: vi använder alltmer avancerad teknologi för att reproducera samma sociala missförhållanden. Det förtjänar inte att kallas utveckling; filosofiskt sett är det status quo.
Samt: den envisa missuppfattningen att det skulle vara ett framsteg att ersätta vår egen fantasi med teknologi som bit för bit tar den egna föreställningsförmågan ifrån oss. Bio är bättre än romaner för nu kan du se och höra handlingen. VR är i sin tur bättre än bio för nu kan du själv gå in i scenen. VR med lukt kommer att lanseras med argumentet att det är ännu bättre än gammal vanlig tråk-VR. Och så vidare. Men att använda sin fantasi för att tillgodogöra sig fiktion är inte ett arbete som tekniken ska befria oss från. Det är ett framsteg att vi har tvättmaskiner, så att vi inte måste gå ner till älven och hacka hål i isen, men teknik som fantiserar åt oss är raka motsatsen.